A VAST & BEAUTIFUL COUNTRY

There is something for everybody, including thrill seekers, nature lovers and those interested in the rich history of this nation. Additionally, it is a country of expansive vistas and unrivalled natural beauty. Just to mention a few attractions: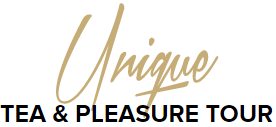 Private custom tours, trekking, off-road overland, Eco tours, wildlife tour, culture exploration and more. Best in Life will tailor-make your next China Holiday. Right now, Best in Life offer you to discover Yunnan and Guizhou in a fantastic 13 days Tea & Pleasure Tour.
LESHAN GIANT BUDDHA
This is the biggest pre-modern statue in existence and stands an incredible 233 feet tall. It was constructed during the Tang Dynasty, between 618-907AD, and is carved into a cliff face. Sichuan Provence is home to this wonder, which was declared an UNESCO World Heritage Site in 1996.
GREAT WALL OF CHINA
Arguably one of the most famous man-made structures in the world, the Wall stretches approximately 13,171 miles. It consists of a number of different structures and fortifications with construction beginning in the 7th century BC. Much of the wall has fallen into disrepair but certain sections have been well maintained. This allows travellers to walk along the stunning ramparts – an unforgettable experience of any China vacation package.
Terracotta Army
A visit to this site takes you on a journey back to a different time. The group of figures are known as funerary art and was buried along with Qin Shi Huang, the first Emperor of China, to protect him in the after-life. Farmers discovered this archaeological treasure in 1974 and, since then, three pits have been uncovered. These originally contained 8,000 soldiers, 130 chariots, and close to 700 horses. It is yet to be 100% excavated and is an unforgettable site
Forbidden City
The Ming Dynasty palace is the largest in the world built between 1406 and 1420. It has 980 buildings, covers an expansive area, housing a priceless collection of ancient artifacts and pieces of art. It is also conveniently located in the city centre of Beijing, so you can spend many hours exploring this exhilarating piece of history. A visit to China is a feast for the senses and full of unique experiences as you wander through the vastness of this culturally diverse nation.