THE IDEAL GET-AWAY HEAVEN

To travel to Italy is to live the real life experience of delving into a novel – full of the rustic splendors of Rome, the quaint buildings that line the streets of Venice and the bustling noise of Florence. Coupled with the warmth and friendliness of Italians and excellent service in all avenues, Italy is the ideal get-away haven.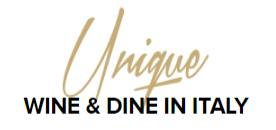 Choose Best in Life next time you plan to visit Italy. We tailor your programs to meet your need based on your prerequisites, attending to every detail in a way to create an unassailable air of sophistication.
TOURS & EVENTS

Best in Life offer you unique experiences around the world. Below you find our tours on the chosen destination.
SOME OF ITALY'S BEST ATTRACTIONS

Historic architecture, from the russet streets of Pompei and the leaning tower of Pisa, to Florence's Gothic cathedral – Santa Maria del Fiore – you will never run out of places to see. Take a slow boat ride down the candle-lit canals of Venice, and stand in awe at the sheer magnitude of the Colosseum. Its sheer beauty and architectural integrity shows detailed insight into lives past, frozen in time.
ART AND MUSIC
Italy may as well be synonymous with art. Events such as the Venice Biennale offer World renowned theatre and ballet performances. Operatic seasons and music festivals offered by Milan's La Scala and the Verona Arena is a treat to any lover of music and culture.
FOOD
Italians pride themselves on their excellence in fine cuisine. No Italian experience is complete without the explosion of flavors, aromas and tastes that make this country famous. Choose from a variety of farm stays, learn about Italian wine and drop in to any authentic Italian restaurant to experience a culinary experience that will make your heart melt.
FASHION

Italian fashion has had the honour of being graced in all its facets by not only one of the earliest leader of modern fashion, Elisa Schiaparelli, but also by top designers in the world today. Italians have also enjoyed the privilege of having the best leaders in the sector oversee everything they wear ranging from clothes to perfumes, shoes, jewellery or hair-dos in the better part of the last century.
LANDSCAPES

Its 4,660 miles of coastline makes it an ideal place for water lovers. Its pastoral lakes, hiking trails and its myriad of nature parks provide a diversified environment that is ideal for a vacation in the midst of nature.
Whether you are looking for a family get-away, a solitary trek into the mystic routes of Tuscany or an unforgettable honeymoon – a tour of Italy approaches a splendour that surpasses all fantasies.
COOPERATED SERVICE ITALY

Meetings & Conventions
Best in Life's unblemished reputation in the incentive tours programs is a resounding echo and a yardstick for many across the length and breadth of the industry. From incentive trips programs, meeting tours to corporate events, our activities are programmed with certain finesse and executed with an admirable éclat that makes us the toast of all, hence the current rat race among competitors in emulating our style.
On request, we tailor our programs to meet the needs of our clients based on their prerequisites, attending to every detail in a way to create an unassailable air of sophistication.
Accommodation
As customary in our programs, you are treated an extravagance of choices pertaining to accommodation. Our clients usually have a motley assortment of extra-luxurious places to choose from, including top traditional hotels, magnificent Medieval or castles or villas located in the middle of vineyards, transformed into a luxurious and relaxation retreats with a private home-like atmosphere.