ENGLAND, SCOTLAND, WALES AND NORTHERN IRELAND

A vacation to the United Kingdom definitely punches above its weight in terms of the variety of attractions and experiences available. From London, a truly International city, to the wild and rolling countryside of Scotland or from quaint market towns to a rugged coastline, the United Kingdom is a fascinating and easy country to explore.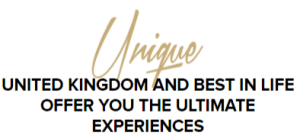 Best in Life offer you a large selection of tours in the United Kingdom. From the ultimate soccer experiences, Wimbledon Tennis and Gordon Ramsey Master Classes in London to tickets for your once-in-a-lifetime sold-out concert and theatre performances. You imagine it – we get it!
TOURS & EVENTS

Best in Life offer you unique experiences around the world. Below you find our tours on the chosen destination.
HISTORY AND TRADITION

The United Kingdom's long history is evident throughout the country. Visit the charming historic cities of Bath with its ancient Roman Baths or take a tour of Windsor Castle, home to one of the Queen's residences. Take in the prehistoric stone monuments at Stonehenge or relax and enjoy a sumptuous and traditional Sunday lunch at a local restaurant venue.
ARTS AND CULTURE
There is a thriving art and cultural scene both on a grander scale in London and throughout other towns and cities. Enjoy a vast range of museums, art galleries, operas and theatres as well as a huge number of events and festivals reflecting the diversity of cultural influences, including the annual Edinburgh Tattoo, Notting Hill Carnival and Royal Ascot.
ROLLING COUNTRYSIDE
The beautiful great outdoors is ideal for walking (remember to take waterproof shoes with you) and there are many designated paths and trails along the coast or through the stunning green countryside. Hire a car and go on an adventure; the vast lochs of Scotland as well as the Lake District and moorlands of Devon are not to miss.
FAMILY ACTIVITIES

Perfect for a family vacation, England offers many family theme parks to choose from and some of the most popular are Alton Towers, Thorpe Park, Chessington World of Adventures and LEGOLAND. London,of course, offers a huge range of entertainment for all the family or why not visit a traditional seaside resort.