A BIT OF HEAVEN ON EARTH

Ancient myths, legends, and friendly locals who are more than happy to share a yarn and a few hidden and secret gems and a landscape that was made for exploring; Ireland Holidays is a delightful retreat for vacation lovers.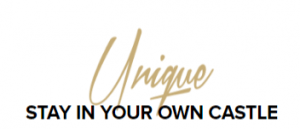 Whether you want to stay in your own castle or country house such as Ballyfin or Straffan House or experience the highest standards of luxury at The K Club playing Palmers Ryder Cup Course from 2006, experience 3 days of Irish Derby in Kildare or simply explore this beautiful country your own way, Best in Life will take you there. Name it and we will make it happen!
With a history dating back to 6.000 BC and a very unique culture, the Irish countryside has a coastal beauty all of its own, an inland with tranquil lakes and idyllic villages and bustling city metropolises. Add to this a passionate population who love music, dance and the occasional chat – and you have a destination that is screaming out to be visited and enjoyed.
DUBLIN
A compact and beautiful city where everything is in easy walking distance, Dublin is divided by the River Liffey. Most of the historic monuments, Georgian squares and museums are south of the river; whilst north is where the busiest shopping areas, cinemas and theatres can be found.
ENTERTAINMENT
The Irish are a traditional people. Two of the most internationally famed traditions are music and dance, which can be heard and seen all over Ireland. The Irish love to gather for a good meal. Talk to the locals and tap your feet to a music session – and if you have a musical instrument, bring it along and join in the fun.
SHOPPING

Wool and tweed sweaters and clothing items are popular picks, together with linen, crystal and bone china. You will find these and lots more in the city shops, factory outlets and the many markets that are located throughout all of Ireland.
GOLF

Ireland give you the chance to experience the greatest golf courses in Europe. Forged by man and mother nature, Irish golf courses enjoy idyllic landscapes and scenery so perfect and unspoiled that once you have played golf in Ireland it will not be long before you are planning your next Irish golf vacation. With so many championship golf courses such as Ballybunion, Royal County Down, The K-Club and Portmarnock all on one island it is easy to see why Ireland has gained its reputation for golfing excellence. Best in Life book your tee off times in advance.