A WORLD IN ONE COUNTRY

South Africa – a World in one Country – offers the visitor a multitude of destinations. From spectacular Cape Town to the rolling vineyards of Paarl and Stellenbosch or from the meandering and beautiful Garden Route to the glittering Sun City resort, endless opportunities await on a holiday in South Africa. A nation of 11 different languages, where penguins bask on the beaches of the Cape Town and wild animals roam the Kruger National Park, is big on diversity.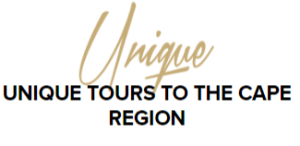 Best in Life offer you all kinds of tailor-made tours to South Africa. Especially The Cape Region is our favorite destination. Our relationships give you insider access to The Cape's best wineries. That's why our Wine Tours are not ordinary Wine Tours!
South Africa offers a lot more than wines – for example, golf, safari, culinary delights and Fashion week in Cape Town!
CAPE TOWN

Rated the World's Tourism Destination
TABLE MOUNTAIN
No Cape Town visit would be complete without a trip up one of the New Seven Wonders of Nature.
A WALKING TOUR OF HISTORIC CAPE TOWN
Walk from the Foreshore viewing statues, war memorials, museums, churches, art galleries, Parliament, Bokaap (Cape Malay Quarter), Castle of Good Hope, City Hall, Grand Parade, Archbishop Desmond Tutu's St George's Cathedral, Company Gardens, Greenmarket Square, Parliament, V&A Waterfront, and more…
MANDELA TOUR
We follow the route of his life, walking in his footsteps. Robben Island can be included.
ROBBEN ISLAND
Catch ferry from V&A Waterfront and visit Mandela's cell, the quarry where he worked and view Table Mountain from another angle.
CAPE TOWN – THE CULINARY CAPITAL OF SOUTH AFRICA
Cape Town is the culinary Capital of South Africa. Here you find several World Top 50 restaurants. Dine with Best in Life at any of Cape Town's finest restaurants and coffee shops, including indigenous cuisine.
Experience Cape Malay Cooking Classes – A Form of cuisine that is uniquely and quintessentially Capetonian.
Visit The Old Biscuit Mill in Woodstock – an ultimate highlight of visiting Cape Town.
Shopping in the shadow of the mountain
Cape Town has come a long way since "buying local" meant picking up some beadwork and carvings, usually imported from up north. Cape Town's sophisticated blend of Afro-Euro – evident particularly in decor items – has been finding its way into international design-savvy shops in London, New York, Paris. Naturally, you will find far greater variety, and friendlier pricing, if you do your own foraging.
The V&A Waterfront in Cape Town is home to a wide range of exciting retail outlets, from well-known international brands to exclusive local boutiques. Visit this shopping and leisure Mecca and discover why it attracts more visitors than any other destination in South Africa.
Art & Music – Experience the rainbow Nation's diversity
Discover Cape Town style jazz up close with Mac McKenzie and Coffeebeans Routes. This South African jazz musician and composer was involved in the influential black rock band from the 80s and 90s called The Genuines.
Discover the World Art Gallery
Minimalist inner-city gallery with hidden treasures for you to discover. The Gallery lays a collection of South African art that will tickle your art taste buds, a secret for you to explore.
Culture and art at the South African National Gallery in Cape Town
South Africa's premier art museum houses outstanding collections of South African, African, British, French, Dutch and Flemish art. They provide insight into the extraordinary range of aesthetic production in this country, the African continent and further afield. It is laid out surprisingly contemporary.
Return to a Victorian era during a visit to Bertram House in Cape Town.
Built in late Georgian style as a private residence, Iziko Bertram House was extensively restored and became a museum in 1984. It is furnished to represent an English family home at the Cape during the early 1800s and it houses the Anne Lidderdale Collection.
Bo Kaap Museum displays all aspects of the people, culture, history and way of life in the Bo Kaap, one of the most interesting parts of Cape Town. Visit it on a tour of Bo Kaap in Cape Town.
Association for the Visual Arts
One of the country's oldest galleries housed in a stately Cape Dutch building. A non-profit organisation, the AVA first opened here in 1971 – its main aim to promote and advance South African art and artists
CAPE PENINSULA TOUR
A declared Natural World Heritage Site
Cape Point and Cape of Good Hope Nature Reserve
At the tip of the Cape Peninsula 60 km south-west of Cape Town, lies Cape Point, in the Cape of Good Hope Nature Reserve, a nature reserve within the Table Mountain National Park; a declared Natural World Heritage Site. Encompassing 7,750 hectares of rich and varied flora and fauna. Try lunch at Two Oceans Restaurant with views over False Bay. Ride 585m Flying Dutchman Funicular to old lighthouse – 139m above sea level and walk back down. Visit the point where the cold Atlantic and warm Indian Oceans meet.
Kirstenbosch National Botanical Garden
The most beautiful garden in Africa and one of the great botanical gardens of the world. A close-up of the Cape's fynbos kingdom. Guided Tour by site guide – Andrew Jacobs
Chapman's Peak Drive
Winds its way between Hout Bay and Noordhoek, one of the most spectacular marine drives in the World.
Boulders Penguin Colony
Get this close to breeding African Penguins, swim close to them and share their beach.
GOLF IN THE WESTERN CAPE
Top-rated golf courses in picturesque surroundings
Golf around Cape Town
Within a 45 minutes radius of the city center, you find Golf courses like Royal Cape, Steenberg, Arabella, Erinvale, Westlake, Pearl Valley, Milnerton and Stellenbosch, and only a couple of minutes away from downtown Cape you find the 9/18-hole Metropolitan next to the V&A Waterfront.
Golf on Garden Route
Can be enjoyed together with a Garden Route Tour. Here you find courses like Pinnacle Point (Mossel Bay), the famous Fancourt – parkland and links (George), Pezula (Knysna) and Plettenberg Bay.
Best in Life book your tee off times in advance and if you don't want to bring your clubs to South Africa, we will rent high-quality clubs for you!
SAFARI – THE BIG FIVE

Why not combine your Wine Tour with a couple of days in a Safari Park in the Cape Region! Or you can go on safari in Kruger National Park where 'The Big Five' (elephant, rhino, lion, leopard and buffalo) are the obvious sightings on the tick list. You can spot many other species including penguins, meerkats, whales, warthogs, hyenas and ostrich on your trip to Kruger and beyond.
FLORA & FAUNA, MOUNTAINS & PLAINS
More than 9,000 species of fynbos plants
Fynbos (Erica, heather, grasses and non-timber trees) is the distinctive vegetation of the South Western Cape that forms part of the Cape floral kingdom, where it accounts for half of the surface area and 80% of the plant species. Of the world's six floral kingdoms, this is the smallest and richest per unit of area. The diversity of fynbos plants is extremely high, more than 9,000 species and over 6,200 of which are endemic, i.e. growing nowhere else in the world.
There is a wide diversity of nature-related activities available, many of them within minutes of the Cape Town city centre: Bird watching, Whale watching, Nature reserve tours, Fishing, Hiking, Outrides on horseback, Mountain biking.
CAPE ADVENTURE
You imagine it, we'll get it!
The Cape offer ordinary adventure: Helicopter trips around Peninsula, Road and off-road cycling tours, Hiking (from half-day to 3-day trails), 4×4 trails, West Coast flower tours (July – October), Fishing (deep sea and inshore).
The Cape offer extreme Adventure like: Paragliding, Abseiling, Rock climbing (traditional & sport), Kloofing (Canyoning), Bungy and big-swing bridge-jumping, Shark cage diving; Kyaking (sea and river), Scuba- and free diving, Spear fishing.